Free shipping on all domestic orders $50+
Humble contains four to five organic and all-natural ingredients that you can pronounce (and might, in fact, have in your own kitchen). Humble is both effective and safe, containing no aluminum or parabens while still keeping you dry and free of offensive odors. We take the care to manufacture our deodorant in small batches right here in America. With the fewest ingredients of any deodorant on the market, Humble is the simple solution to a stinky problem.
Organic Cornstarch
Our cornstarch is derived from organic, non-GMO corn. This natural ingredient is a common kitchen staple and used for its ability to absorb moisture in food. Yet we've found a new use for it as cornstarch also is effective at absorbing moisture collected under our armpits. This is the ingredient that helps Humble keep you dry.
Fractionated Coconut Oil
Fractionated coconut oil contains powerful natural anti-bacterial properties which kill the bacteria that cause body odor. It is colorless and odorless, which makes it perfect for blending with essential oils allowing those scents to shine through. Naturally soothing skin, fractionated coconut oil enhances and moisturizes without clogging pores.
Organic Bees Wax
It moisturizes the skin and provides that easy, glide-on feeling we all love in Humble.
All-natural Baking Soda
Of course, the most important part of deodorant should be a deodorizer. Baking soda helps combat the smelly scents our body emits and neutralizes the odors we create…and all without subjecting your skin to harmful and unpleasant chemicals!  Our baking soda is harvested from nature instead of being chemically produced so you know you are getting the best nature has to offer.
Organic Essential Oil
Found in our scented varieties, essential oils provide calming and aromatic essences to Humble. Additionally, oils like lavender, cedarwood, and palo santo are said to contain natural soothing and healing properties, beneficial for our minds and bodies.
* Vegan/Baking Soda-Free Formula*
Our Vegan Unscented for Sensitive Skin contains four simple, vegan-friendly ingredients. In addition to Fractionated Coconut Oil and Organic Cornstarch we've added:
Organic Candelilla Wax 
Plant-based, vegan-friendly and nutrient-rich Candelilla Wax replaces beeswax in this formula to moisturize the skin and provide an easy and smooth application.
Magnesium Hydroxide 
We've replaced baking soda with magnesium hydroxide, a naturally occurring mineral with a gentle pH that minimizes potential skin irritation. Utilizing magnesium effectively neutralizes odor and optimizes magnesium delivery to the body.
Customer Reviews
07/04/2021
Eileen B.

United States
His and hers scents.
Love the smell. The ingredients were the same as the recipe I used to make my own deodorant so I just use these now. My favorite smell is grapefruit cedarwood my husband likes the black spruce
11/29/2020
Caitlin W.

United States
This is the ONLY natural deodorant that actually works for me!
I switched to natural deodorant almost 2 years ago. I've tried biossance and native deodorants and they just didn't work. Humble brand does! The Sensitive Palosanto sent one works amazingly for me. I'm the type of person that sweats a lot, really easily. While it doesn't stop the sweating (obviously, it's not antiperspirant), it stops the smell and that's all that matters.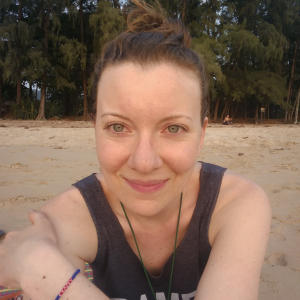 MO
10/17/2020
Margaret O.

United States
I bought the Geranium & Vetiver scent. It smells amazing and lasts all day. I've had issues with baking soda in the past, but this product has been great so far. I'll definitely buy it again!
09/24/2020
Eileen B.

United States
Two arms up for this deodorant!
Love the smell and the 4 simple and non-toxic ingredients of this product.
09/08/2020
Christina B.

United States
Great for preteens too!
My daughter loves the lavender. It smells very nice and it's perfect for her. It's not overpowering. And, it's nice after years of being careful what products I have used on her when she was tiny to know that this is a product that is gentle for her as she is getting older.