Free shipping on all domestic orders $50+
Lena Rose House Line Gift Set
Lena Rose's long awaited house brand has officially bloomed! This is a gift box of our 6 product line that helps you reconnect with yourself(care). The products are ones you have come to enjoy in our spa services to pamper mind, body and spirit. All infused with the aromas of our reserve floral blend of chamomile, rose petals, rosemary and orange blossom. 
*PLEASE NOTE: Due to the nature of available supplies and materials at this time, equal substitutions on ingredients and packaging may be made without notice.* 
This exclusive set includes:
Customer Reviews
11/22/2021
Audrey H.

United States
Great Gift!
These products are so great! This gift set let me try them all and I ordered a full size body oil because it smells so wonderful.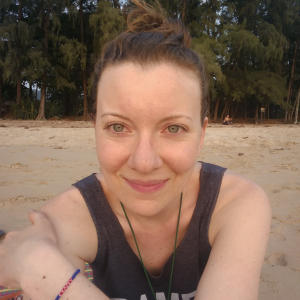 MO
07/18/2020
Margaret O.

United States
Love the LR House Line!
The combination of the bath soak and aura mist is simply divine! I use the scrub and feel like I've been to the best spa ever. When my soak runs out I will cry. And then immediately order more. Treat yourself to these products!
06/15/2020
Elena T.

United States
Lena Rose House Line - a Do Not Miss!
Every single product was amazing. Super nourishing for my skin and it all smelled wonderful!
06/08/2020
Evelyn C.

United States
Lena Rose house line is truly devine!
The quality of the products is apparent. They have soothing aromas and textures leaving my skin supple and refreshed. The scrub is gentle on the skin and exfoliates while nourishing it. The bath salts have a creamy/moisturizing feel and I love the rose pedals! The aura spray is an instant mood boost and I have relied heavily on it these days... My skin is very happy with the Lena Rose line.
06/08/2020
Janet F.

United States
Non toxic and smells great!
I love Lena Rose and their products so I had zero doubt they'd give us something great in a house line. I did not expect it to smell so good though! Usually non toxic green products are free of much fragrance. Their ingredients are just so quality that they smell amazing. The products all work amazing and I'm so happy to be able to find a brand like theirs.