Free shipping on all domestic orders $50+
*BACK IN STOCK!!* Our first and best selling house product is our aromatherapy mist blended for the heart chakra. Healing and uplifting waters of Rose and Orange Blossom create the smell of Lena rose that our guests have come to love during each service. Now you can take a little bit of the LR experience home.
To create ritual: Close your eyes, think affirming self-love self-care thoughts, mist over head, take a deep breath and feel your heart opening to all the love Lena Rose gives. A light filled embrace of support for your mind, body and soul. Can also be used as a room and linen spray.
*Please note, we do not ship our 16 oz. size. It is only available in-store.
Customer Reviews
Smells nice
This spray does smell nice but does not smell really like the spray that's usually used during services, which is the one I was really hoping for. During my pedi service the spray that was used smelled much softer and way more fragrant. Wondering if I'm mistaking that spray with this one, but pretty sure they called it Aura Mist when I asked during my pedi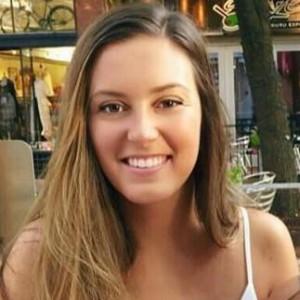 KS
02/01/2022
Kelsey S.

United States
You need it
This stuff is the best!! I have loved it since I sat down for a pedi at Lena Rose. Now, it's always in my house. I get so many compliments. Makes a great stocking stuffer every year too!
01/10/2022
Sara T.

United States
Aura Mist Ambiance
I love the ambiance this creates. I use it in my bathroom during a bath or shower, and spritz in my bedroom for a refresh as well.
07/16/2021
Kelsey F.

United States
The best!
Totally outside any health/beauty benefits, what makes me love aura mist is: 1. The divine smell 2. That when I use it - spray a couple sprays into the air around me, close my eyes, take a pause and a breath - it's like a mini re-set on my day. A moment of mindfulness and appreciation that always has a positive impact on my day!
12/13/2020
McCumber

United States
Love!
I use this everyday to recenter and recharge!