Free shipping on all domestic orders $50+
Restore dry skin and glowing spirits. A rich and hydrating body serum that quickly absorbs yet nourishes all day long. This spicy and warm blend is cozy scents of Lavender, Clove, Cardamom & Cinnamon. Combine with our Aura Mist as a pre-oil spray onto wet skin to lock in moisture. When you combine the water and oil directly onto the skin, you create an emulsion naturally that allows greater benefits from the ingredients with no added preservatives.

How to Use: Apply to wet skin after shower or anytime you need to restore suppleness and moisture.
Ingredients: Avocado Oil, Olive Oil and essential oils of Lavender, Clove, Cinnamon, Cardamom and Black Pepper.
Caution: External use only. If irritation occurs, discontinue use and consult a physician. Store in a cool, dry and dark place. Do not use on damaged skin.
Customer Reviews
02/06/2022
Anonymous

United States
Love this!!
This is a great product! Love the option to purchase the trial size to test it. Perfect for the dry winter weather. Bought one for myself and gifted another one! The recipient loved it so much that she asked where I got it so she could order more!
02/04/2022
Pamela

United States
So light and smells so cozy!
I love this body oil! It is light enough to absorb quickly into my skin after a shower and moisturizes really well without feeling heavy or sticky. The scent is amazing and oh, so cozy, for fall and winter months. I want to curl up with a warm chai latte immediately!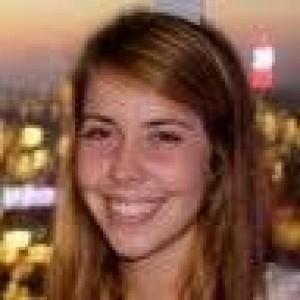 AG
01/10/2022
Andi G.

United States
Festive & Feels So Good
Winter skin can be so dry. I have added the Lena Rose body oil to my after-shower routine and it's a game changer. I cannot go back to lotion! Plus, this Yule smell is so good--I wish it was available year round!
11/23/2021
Sara T.

United States
Smells Amazing
I ordered a full size of this body oil after receiving the discovery size in a gift set for my birthday. I love that the scent is a little "moodier" for fall and smells great, a perfect mix of chai and lavender. This stuff makes me feel like I just left the spa, I definitely will be adding it to my regular product line-up! 8oz will last a long while, so the price is absolutely worth it.
01/19/2021
Sarah W.

United States
Makes me feel like a queen
This body oil is fantastic. I use it every time I bathe (not so often these days, so I go all out when I do). I generously apply all over my body and luxuriate in the compliments of my family. It feels nicer to hear 'you smell good' from a 10 year old than 'you need to brush your teeth.' I also rub a splash into my hands most nights. Absorbs in 5-10 minutes, leaves my skin silky, and I still have half a bottle left. Perfect.